LoReLab
Low-Resource Languages Lab at JHU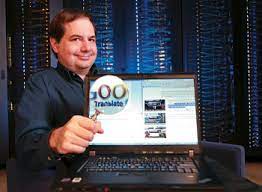 We focus on minimally supervised ("low-resource") and massively multilingual techniques in machine learning (ML) and natural language processing (NLP). We apply these methods to machine translation, speech recognition, lexicon induction, and historical linguistics. We are also the core of the Universal Morphology (UniMorph) project and the c(ur|re)ators of the Johns Hopkins University Bible Corpus.
We are led by David Yarowsky, ACL Fellow and Treasurer, Professor of Computer Science, and member of the multi-departmental Center for Language and Speech Processing at Johns Hopkins University (JHU), who is also affiliated with the Human Language Technology Center of Excellence.
On campus? Visit us in Hackerman 226.
We are seeking talented undergraduate, PhD, and master's students for several high-impact research projects in multilingual NLP and core methodologies. If interested, please email David and cc Arya. Both are lastname at jhu dot edu.
Lab News
Accepted to EACL 2023: "Meeting the needs of low-resource languages: Automatic alignments via pretrained models" by Ebrahimi, McCarthy, Oncevay, Ortega, Chiruzzo, Coto-Solano, Gimenez-Lugo, and Kann.
Accepted to COLING 2022: "Deciphering and Characterizing Out-of-Vocabulary Words for Morphologically Rich Languages" by Botev, McCarthy, Wu, and Yarowsky
Accepted to LREC 2022: "UniMorph 4.0" and "Hong Kong: Longitudinal and Synchronic Characterisations of Protest News between 1998 and 2020" by McCarthy and Dore
Two papers accepted to Findings of ACL 2022.
Accepted as spotlight to ICLR 2022: On the Uncomputability of Partition Functions in Energy-Based Sequence Models by Lin and McCarthy
Congratulations to Dr. Winston Wu, LoReLab's latest graduate! His dissertation Computational Word Formation and Etymology was successfully defended on 7 January 2022. We congratulate him on his new position at the University of Michigan!
Long time, no update—papers accepted to EACL and EMNLP this year. Good luck with COVID, all. May your families be well.
David Yarowsky has been recognized by the ACL with a "Test of Time" award for contributions with long-lasting impact on the community.
Four papers from the lab will appear at ACL 2020, spanning topics in morphology, machine translation, and multilingual language modeling.
Winston Wu, Arya McCarthy, and others from JHU won Duolingo's STAPLE shared task on generating comprehensive translation lists in five languages. (overview paper)
Seven papers from the lab will appear at LREC 2020, presenting resources and analysis in massively multilingual morphology, translation, etymology, grapheme-to-phoneme, typology, and core vocabulary.
Congratulations to Garrett Nicolai for his new position in the Department of Linguistics, University of British Columbia!
Presented at UNESCO Language Technologies for All (LT4All): A 1000-language Collaborative Universal Dictionary and Universal Translator by David Yarowsky, Arya D. McCarthy, Garrett Nicolai, Winston Wu, Aaron Mueller, Dylan Lewis, Yingqi Ding, Abhinav Nigam, Emre Ozgu, Debanik Purkayastha, James Scharf and Kenneth Zheng
LoReLab alumnus John Hewitt was recognized at EMNLP for his best paper runner-up.
Research Interests
Core Learning Techniques

Self-training
Cross-language information projection
Cross-domain knowledge transfer
Co-training
Active learning and human computation
Creative bootstrapping from multiple knowledge sources
Machine Translation

Translation discovery without aligned bilingual text (unsupervised machine translation)
Exploiting language universals and language family relationships (linguistic typology)
Natural Language Processing

Inflectional and derivational morphology
Word sense disambiguation
Broad-coverage core NLP tools for 800+ world languages (massively multilingual NLP)
Information Extraction

Biographic fact extraction
Characterizing communicants
Publications
We're still adding earlier papers! For now, be sure to check Google Scholar.
Current members
PhD students
Master's students
Georgie Botev
Emre Ozgu
Jamie Scharf
Undergraduates
Alumni
(Student co-authors, including undergraduates. Bolded if David advised their dissertation or supervised their postdoc)
Winston Wu at University of Michigan
Rachel Wicks
Amrit Nidhi
Sabrina Mielke
Garrett Nicolai at University of British Columbia
Trevor Lee at DoorDash
Chris Kirov at Google
Ryan Cotterell at ETH Zurich
Dylan Lewis at Peacock TV
Steven Shearing
Ryan Newell at Amazon
Lawrence Wolf-Sonkin at Google
John Hewitt, now PhD student at Stanford
John Sylak-Glassman at Meta
Nidhi Vyas at Apple
Sarah Mihuc
Roger Que at Google
Jin Yong Shin
Ann Irvine, Head of Data Science at Arceo
Svitlana Volkova, Senior Research Scientist at Pacific Northwest National Labs
Mozhi Zhang
Delip Rao at Amazon (Alexa)
Elliot F. Drábek at Atreca
Nikesh Garera at Treebo
Shane Bergsma
Charles Schafer at Google
Gideon Mann, Head of Data Science at Bloomberg
Silviu Cucerzan, Principal Research Manager at Microsoft Bing
Richard Wicentowski, Chair of Computer Science at Swarthmore College
Radu Florian at IBM Research
Grace Ngai at Hong Kong Polytechnic University
John Henderson at Mitre